Know Your Options
No matter where you are in life or where your relationship with your partner stands, you have the right to understand the facts about all your options. Regardless of your current situation, we support you by providing expert sexual health services free of charge, with the only costs coming from lab fees and prescriptions, in a compassionate environment.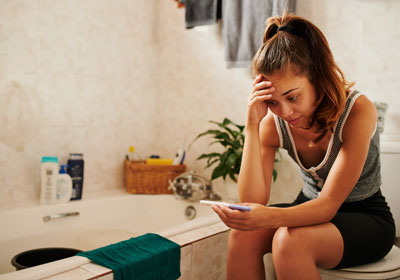 Think you're pregnant and need answers?
Please note there are limited appointments available for online booking. Additional appointments are available by phone and text. Feel free to text the word APPOINTMENT to (404) 777-4771, or call (404) 937-3334 to speak to our scheduling coordinator.
Testimonials
"The staff is professional, informative, transparent, and interactive."
"The staff were welcoming and easy to talk to. I felt comfortable, everyone is personable."
"The clinic is clean, the employees are kind and very attentive."
Providing Atlanta Women with Safe, Affordable Pregnancy Services
For over 20 years, the Women's Clinic of Atlanta has provided compassionate support and holistic medical care to women considering abortion and seeking sexual health care. We understand that an unexpected pregnancy is a scary and uncertain time, so we are here to support you. We provide pre- and post-abortion assessments, pregnancy services, STI testing and treatment, and additional sexual health services. Licensed nurse practitioners are on staff at both of our clinics, and OB/GYN, Dr. Bret is the Medical Director who oversees all the services provided.
Our employed licensed medical professionals and trained patient advocates will treat you with respect and answer your questions without judging your choices. Our services are offered at low or no cost to our patients, and our two convenient women's clinic locations in Decatur and Johns Creek allow us to serve women across the Atlanta area.